Pirnmill Penrioch Walk
Birds > Locations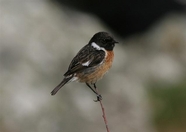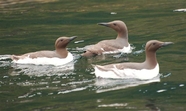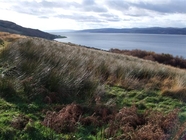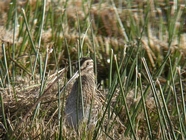 Starting and finishing at the car park by the Lighthouse Restaurant in Pirnmill NR872442, this walk takes you through a variety of habitats where you should see a range of birdlife in a couple of hours. The walk is on a rough track, parts are up hill and parts can be slippy after rain or in freezing conditions. Appropriate footwear should be worn. The walk can be done in reverse.

Around the car park scan the sea for divers and sea ducks. All three divers can be seen most months of the year as well as numbers of Eiders and Red-breasted Merganser.

Take the path between the houses to the north of the restaurant. As the path climbs past some dwellings check gardens and hedgerows for birds of the woodland edge like finches, tits and thrushes.

At the top of the rise the path heads north. On your left are open areas with natural birch wood and views over the sea. On your right is moorland stretching to the hills beyond. In the former areas check for birds like Siskin, Treecreeper and in the summer Willow Warbler, Whitethroat and Spotted Flycatcher. In the latter areas raptors like Buzzard, Kestrel and Hen Harrier can be seen as well as Hooded Crows, Ravens and small birds like Meadow Pipit and Stonechat.

As the path begins to descend it follows an ancient beech hedge, crosses some farmland and finally through a mixed broadleaf woodland down to the shore. Again use your eyes and ears and should be rewarded with a wide range of woodland species.

Walk on the road by the shore back to the car park. The sea on your right is again worth checking for all three divers, the sea ducks, Shags, Cormorants and auks. On the shore are breeding Oystercatcher, Ringed Plover, Common Sandpiper and Common Gull.