Photographing Birds
Reports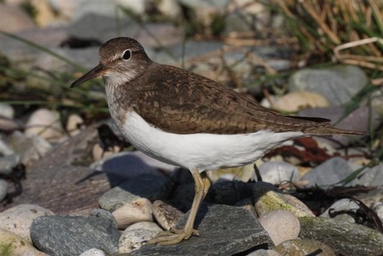 From the comments that I get, the photographs that go along with these regular Bird Notes in the "Banner", are enjoyed by readers. With their colour, their feathers, their structure and their movement, birds are a great subject to photograph. Indeed during the photography competition in the recent Arran Wildlife Festival, the winner and runner up photographs were both photographs of birds.


….but also during the Arran Wildlife Festival, a small group who were responsibly watching the Golden Eagles in Lochranza, were witness to the worst side of bird photography: an individual on the hill whose behaviour was greatly disturbing the birds. This criminal act was rightly reported to the police. PC Frazer Mitchell, wildlife crime officer, came promptly. The police are dealing with the matter.

To photograph birds at or near the nest like Golden Eagle, Barn Owl, Hen Harrier, Peregrine, Red-throated Diver all on the Schedule 1 List of protected birds requires a license from Scottish Natural Heritage.

How can you enjoy photographing birds and at the same time avoid disturbing them? A good place to start is the Royal Photographic Society's excellent Code of Practice http://rpsnaturegroup.com/page7.htm . The opening points in the Code of Practice are:

Photography should not be undertaken if it puts the subject at risk. Risk to the subject, in this context, means risk of disturbance, physical damage, causing anxiety, consequential predation, and lessened reproductive success.

Photography may be seen as a criminal offence with relation to some species, since disturbance will be occasioned.

Many species are afforded special legal protection. The Law as it affects nature photography must be observed. (See The Wildlife and Countryside Act 1981. The RSPB leaflet 'Bird Photography and the Law'.)

As the Royal Photographic Society state – "There is one hard and fast rule, whose spirit must be observed at all times – The welfare of the subject is more important than the photograph."

Please do not hesitate to report to the police any photographer who could be breaking the law.