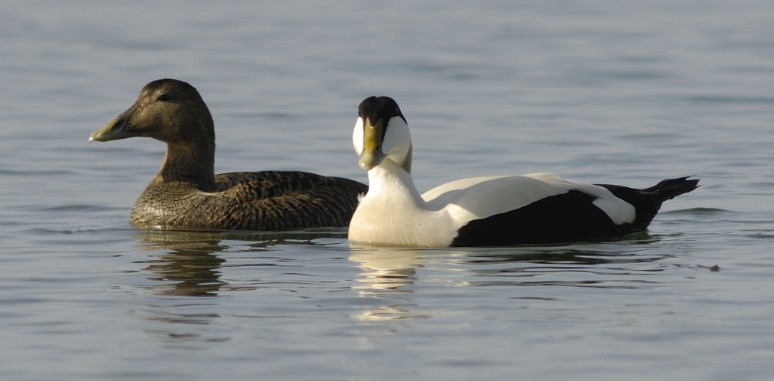 September is the month for the Annual Clyde Eider Survey. Eiders are familiar birds around the Arran coast....at least they used to be, but their numbers are declining not only around Arran but in the Firth of Clyde as a whole.
Chris Waltho a past president of the SOC (Scottish Ornithologists Club) who has a passion for Eiders, has organised surveys in the Clyde for over twenty years. Chris's collected data clearly shows that the post
breeding population of Eiders in the Firth of Clyde is in decline. Chris's report "Clyde Eider News No16 August 2018" on last year's survey shows that 2017 was the lowest count ever.
The graph below is from the report.
The 5500 birds counted in 2017 is only 28.5% of those counted in 1997. This represents a 71.5% decline. Similar declines have been widely reported across much of Europe, from Iceland, Norway, Denmark, Sweden, Finland and the White Sea in Russia. The causes of declines across these areas are currently under investigation.
While the Arran trend reflects the overall figures, there has been considerable variation on the Arran September survey figures from over six hundred in 1999 to six in 2008. The figures for the last three years for Arran are 117,116 and 36. Last year was the lowest Arran count in ten years.
This year volunteers from the Arran Natural History Society will again be covering the coastline by foot and in some cases by kayak to try and achieve the most accurate count of Eider round our coast this September.
Enjoy your birding